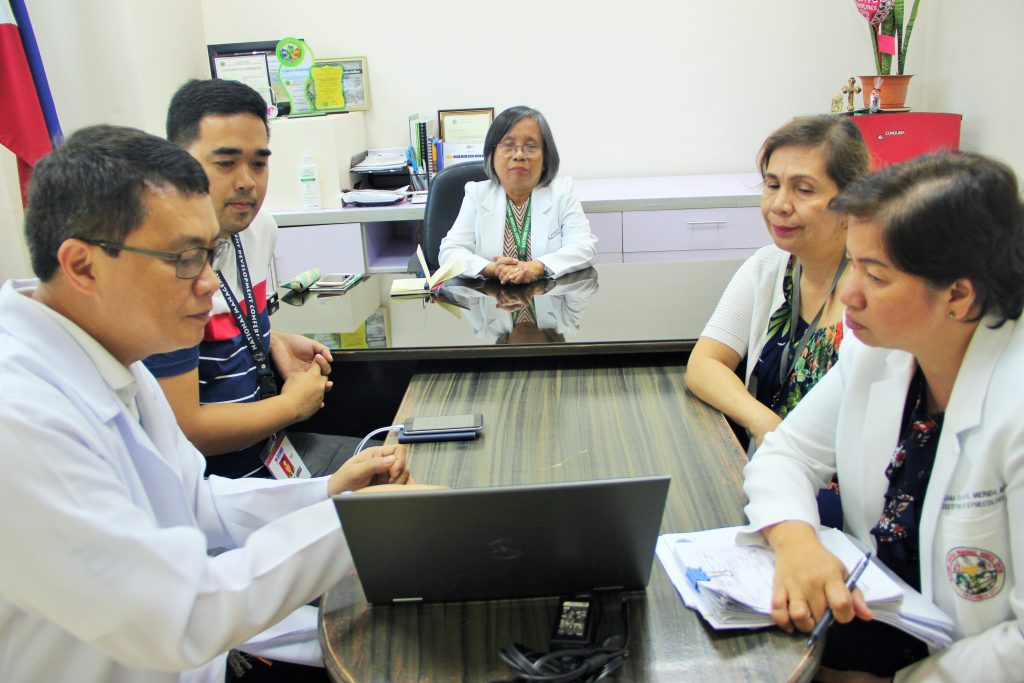 "Our hospital would like to help the people and surely we can– if you will help us," said the Eastern Visayas Regional Medical Center (EVRMC) Blood Bank Medical Technologist IV Roland Gorgonia in a recent meeting with Pantawid Pamilyang Pilipino Program (4Ps) Regional Coordinator Paula Unay at Brgy. Cabalawan, Tacloban City.
4Ps is a human development program of the national government which invests on human capital by utilizing the Conditional Cash Transfer (CCT) strategy providing conditional cash grants to identified poor households to help improve their health, nutrition, and education, and sharing with them various knowledge and skills through the regular conduct of Family Development Sessions (FDS).
The said program currently serves around 272, 636 active household beneficiaries in Eastern Visayas who, in an average last year, were able to achieve 85% compliance rate in Education conditions, 92% in Health, and, 95% in their attendance to Family Development Sessions (FDS).
Meanwhile, EVRMC, the biggest hospital in Region VIII, served about 32,739 4Ps beneficiaries last year 2018.
The said hospital has been facing a problem regarding its blood bank. Based on their records, there is a high demand of blood and yet there is less blood supply. As a tormenting consequence, there were patients who died due to unavailability of blood.
"DSWD through 4Ps has a huge influence on people and can certainly support the blood program," added RMT Gorgonia. He shared that the said program is successful in municipalities, including Mayorga and Dulag, due to the active participation of 4Ps beneficiaries.
During FDS sessions, Pantawid Pamilya Municipal Links educate and encourage beneficiaries the value of donating blood.
Indeed, blood is the most precious gift that anyone can give to another person for it is a gift of life. A decision to donate blood can save a life, or even several, if your blood is separated into its components like red cells, platelets and plasma, which can be used individually for patients with specific conditions.
In this light, the Blood Program has been created, as anchored on Republic Act No. 7719. This is an act that promotes voluntary blood donation, providing for an adequate supply of safe blood, regulating blood banks, and providing penalties for its violation.
RPC Unay expressed that the partnership can be finalized through signing of a Memorandum of Agreement between the parties and capacitating the 4Ps staff to better educate the beneficiaries on the value of voluntary blood donation.
Furthermore, the said discussion were also participated by Medical Professional Staff Chief Dr. Lourdes Agosto, Office of Profession, Education, and Training Head Dr. Susana Merida, and 4Ps Institutional Partnership and Development Officer Red Sabela. (mjc/vpa/pbu/YSA)
#DSWDKalingaAtPagmamahal