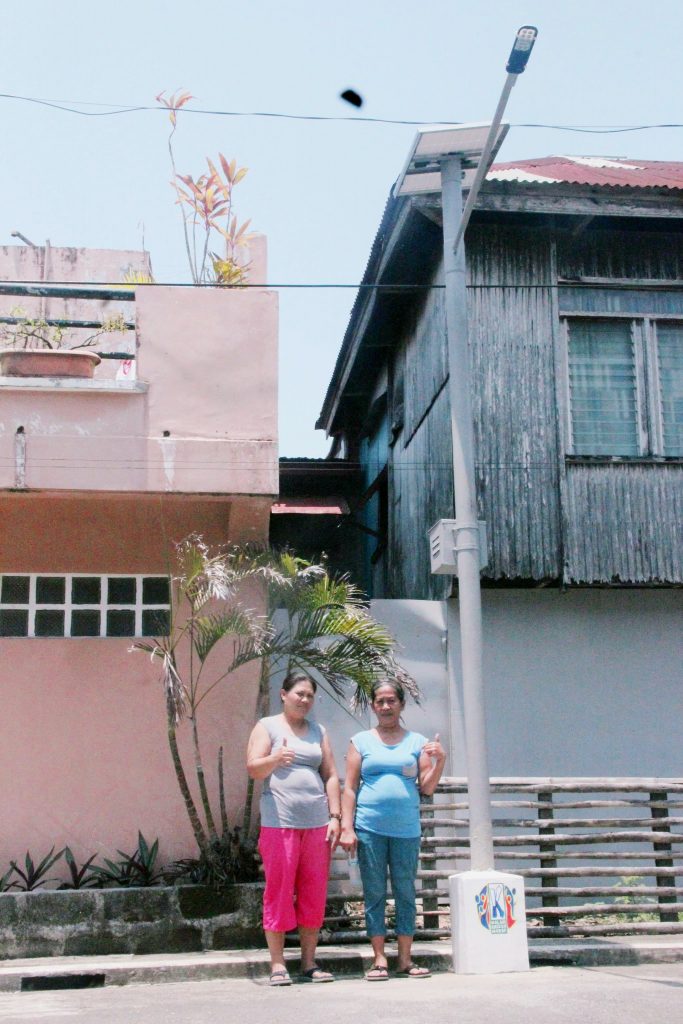 The Kapit-Bsig Laban sa Kahirapan-Comprehensive and Integrated Delivery of Social Services (Kalahi CIDSS) uses Community-Driven Development as an strategy wherein the people have direct control over the decisions and resources in their community. It is through their involvement that they can become empowered citizens which leads to an improved local governance and poverty reduction.
In Bgr. Poblacion 9, Llorente Eastern Samar, it has been the hope of community to lessen the unsafety the dark street brings. According to Lisa Gade, a community volunteer, it poses fear and danger to the residents because of accounts of theft and violent incidents. Ms. Gade attested, "Before, the street was so dark that it invited theft, violence and accidents. And I have been a witness to those unfortunate situations."
Aside from that, it is accounted that 40 per cent of the labor force in the barangay was affected due to this dim place. Affected were people which 'padyak' was the source of income and those who sell barbeque and the like during night time. Only a few people patronized because they were afraid to go out at night due to theft and violent incidents in that place.
It is no doubt that the community identified a solar street light in the Kalahi CIDSS LGU-led implementation. Only 11 of all 33 barangays were prioritized during their Municipal Development Council-Participatory Resource Allocation (MDC-PRA) to use the Kalahi CIDSS pure grant of Php 7, 052, 150.00. Brgy.Poblacion Nine was not included in the prioritization as it ranked 13th.
But the LGU Llorente allocated a fund of Php 1M to be shared by the remaining barangays. Only two Brgy Poblacion 9 and Brgy Poblacion 11 were able to avail it. Barangay Pob. 9 got the Php 294, 473.00 for their identified streetlight intervention project. Though the fund is purely from the Local Government Unit, its preparation and implementation followed the Community-Driven Development (CDD) process.
The Local Government Unit of Llorente believed so much in the CDD process because of the community from planning to implementation and maintenance.
Some 186 households are now enjoying the seven-unit solar street light which helps them have a safer place and better opportunities.
This only shows how Kalahi CIDSS heightened the partnership of community and local government unit in addressing the most pressing need of the community.