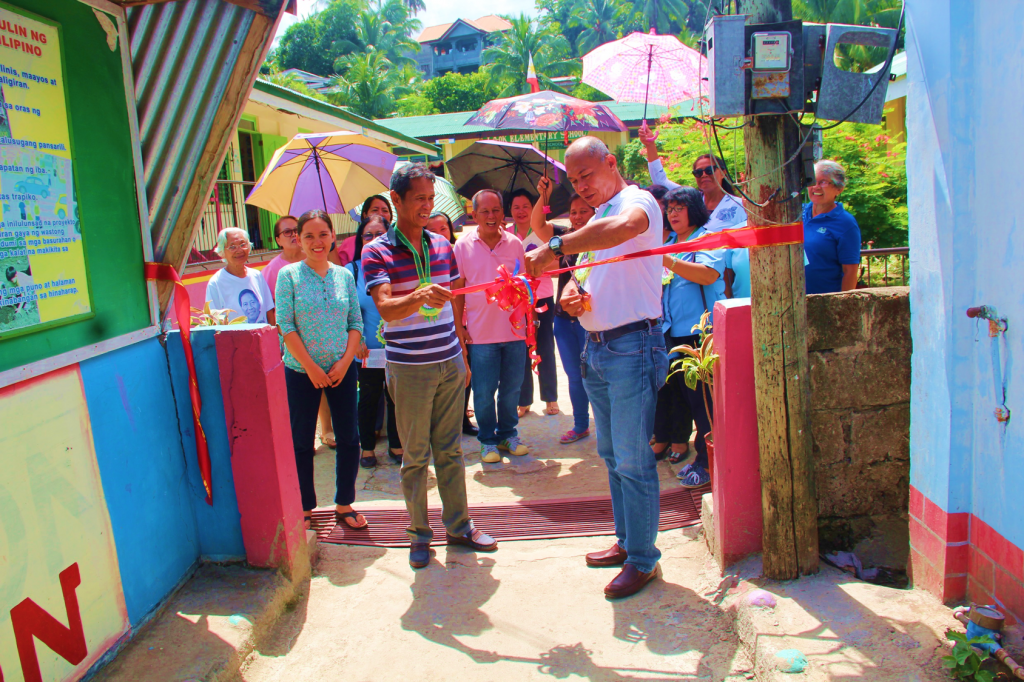 The DSWD Kalahi CIDSS officially inaugurated and turned over a 77 linear meter drainage canal to residents of Brgy. Look and 1, 160 linear meter water system with 8 tapstands of Brgy.Pili in Almeria Biliran on July 10, 2019.
The community of Look identified the construction of a drainage canal as a safety response, being a disaster-prone area, whereby the water would level up during the rainy days. The situation greatly affects the 143 students of Look Elementary School, a two-class room school building funded by Kalahi CIDSS.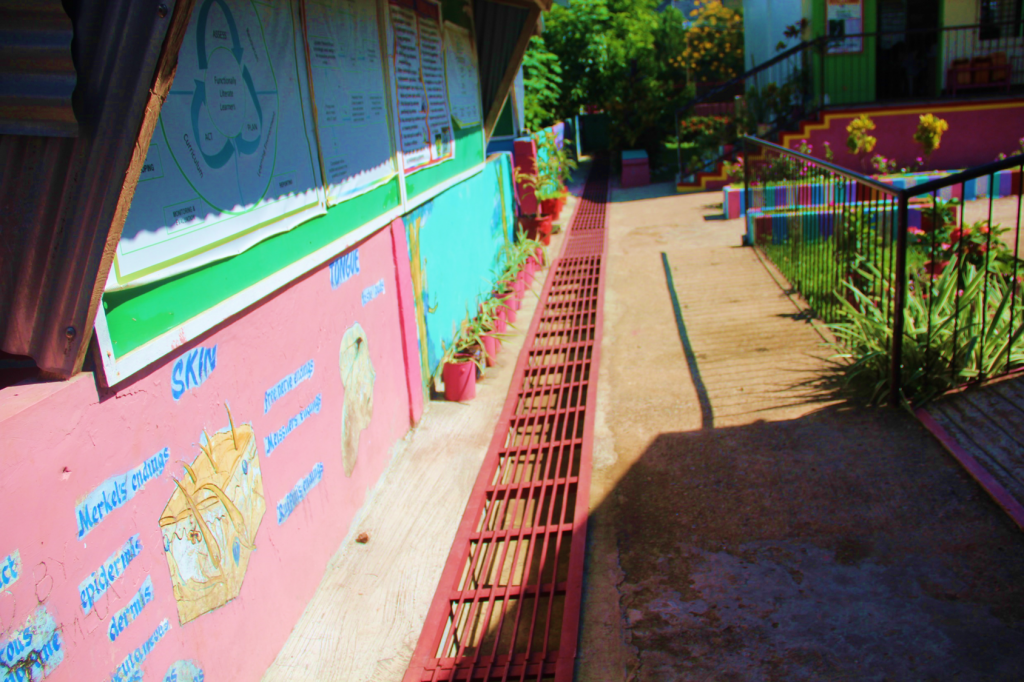 Hon. Rolando De Guzman, Barangay captain of Lo-ok, expressed gratitude for the drainage canal because students no longer experience flood in school. He pledged that the community will take good care of the drainage canal for its sustainability just like how they maintain the two classroom Elementary School building built under Kalahi CIDSS in 2017.
He said "Among tatalinguhaon nga ampingan kining mga proyekto nga gihatag sa Kalahi CIDSS para mapuslan sa mga musunod na henerasyo.
[We will take care of the sub-projects funded by Kalahi CIDSS so that the next generations can also benefit from them.]
On the other hand, the residents of Brgy. Pili prioritized water system for their Local Government-Unit (LGU)-led implementation under Kalahi CIDSS for a clean and safe water source addressing every household's basic necessity.
In the message of Engr. Peneda, he extends his gratitude for the partnership of Kalahi CIDSS program with Technical Education and Skills Development Authority wherein the former initiated to tap the latter so that women labor workforce would undergon a Nontraditional Skills Training on masonry and plumbing.
Lolinda Bagdoc, TESDA trainee who was involved in the construction of water system,after undergoing nontraditional training said that she learned a lot. She stated, "Sa training, nahibalo ko pandugtong sa mga hose. Daghan among nakan-onan. [In this training I learned how to connect the hosepipes. I learned a lot.]
She even added that even though she is not a community volunteer, she extends her observation to the enhancement of capacities and skills.
The Kalahi CIDSS' principle supports for Gender and Development Mainstreaming. It upholds that women are not limited to their reproductive and productive roles but should widen their occupational choices and opportunities to maximize the capacities of the women.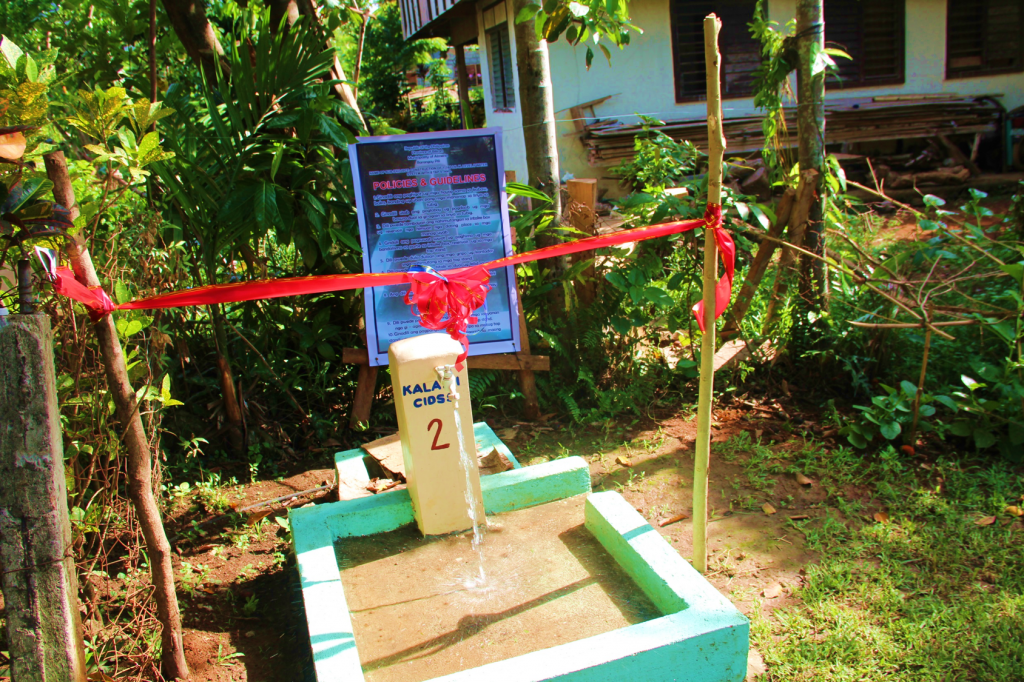 Hon. Mayor Richard Jaguros, Hon. Vice Mayor Marygie E. Tacoy and KalahI CIDSS Deputy Regional Program Manager Gerardo Peneda graced the inauguration of the sub-projects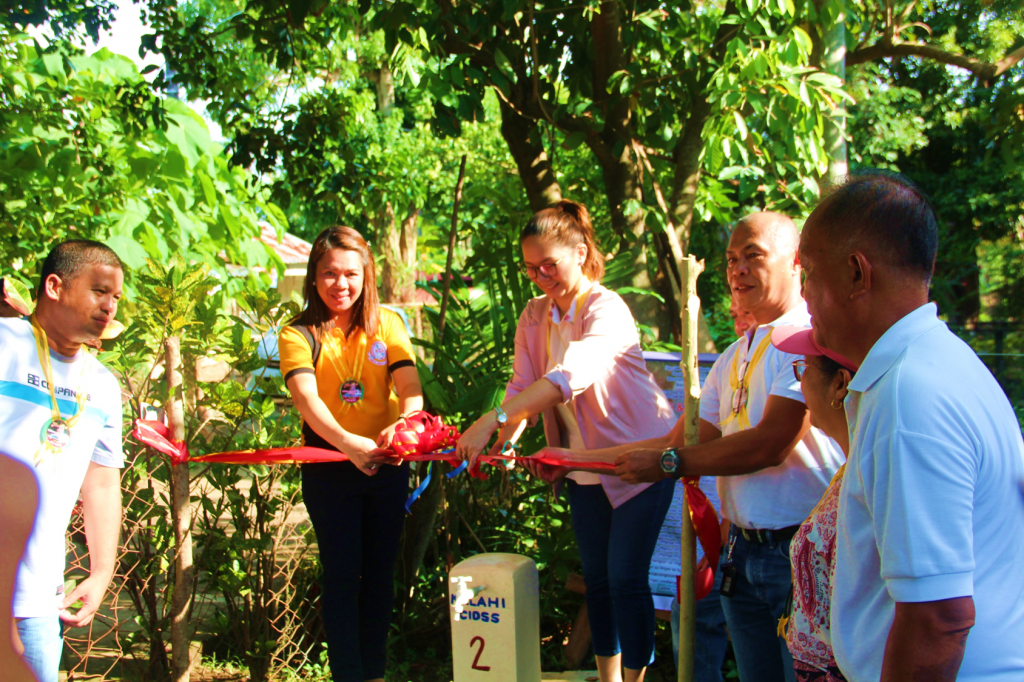 Community-Driven Development is a strategy used by Kalahi CIDSS which encourages the members of the community to become the main agents in identifying, implementing and maintaining the sub-projects.