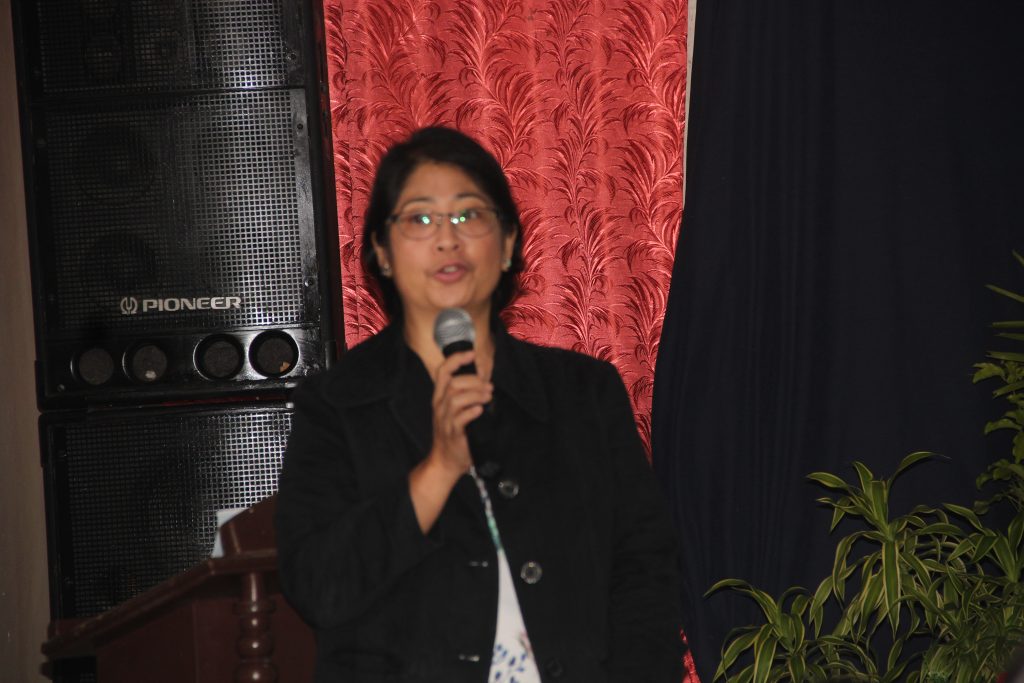 The recent World Day Against Child Labor celebration was another opportunity to gather child laborers of Ormoc City, as 50 child – beneficiaries of the DSWD – led SHIELD or Strategic Helpdesks for lnformation, Education, Livelihood and other Developmental lnterventions.Project had a day of fun at the Pongos Hotel in same city.
Varied stakeholders expressed concern to the kids of farm laborers of sugarcane plantations in the locality, encouraging them to stay in school and to "work on their dreams and not on fields." DSWD Regional Director, Marie Angela Gopalan, said she was indeed happy for the strong support of the local government unit as well as member-agencies like the DOLE and non-government organizations like the Eclipse, Incorporated.
City councilors Vince Rama, Jasper Lucero, and Lalaine Marcos, who were present, all gave inspiring messages to the children by giving examples on their personal struggles and success in life. The local officials, however, inculcated in them the value of discipline like helping their mothers do the household chores, but not engaging in hard labor. As they said, the inter-generational cycle of poverty will keep on going.
Now on its second year of implementation, the project which is also being piloted in nearby town of Kananga, has done with the profiling of child laborers or the setting up of a database system.
The Child Labor Local Registry is one of the components of the project essential for project planning, monitoring, and in identifying the most vulnerable ones that need immediate and appropriate interventions.
As of to date, there are four functional Barangay Help Desks – one in each of Ormoc and Kananga's four pilot barangays. "This project component aims to afford accessible and stronger protection to child laborers and enhance their capacities in employable age through distance education and skills training. ln the long term, it seeks to eventually reduce child labor by removing them from the vicious and intergenerational cycle of poverty and child labor practice."
Marichu Bustillos, Social Technology Unit head said that n the pilot barangays, 260 children and 100 parents were referred for support services such as livelihood, medical assistance, educational supplies, and computer literacy trainings. Also, 166 child laborers from pilot barangays were provided with SHIELD educational assistance;
Bustillos bared that already, a total of 66 parents of child laborers (Brgy. Patag: 26; Brgy. Sumangga: 19; Brgy. Tugbong: 10; Brgy. Rizal: 11) were able to avail livelihood assistance from the DSWD's Sustainable Livelihood Program (SLP). The grant amounted to a total of Php1,207,028.00.
In coordination with the DSWD's Pantawid Pamilyang Pilipino Program, 100 mothers of these children were able to attend a series of Family Development Sessions.
"Family Development Session (FDS) is the venue for Pantawid Pamilya household grantees and parents to enhance and acquire new skills and knowledge in responding to their parental roles and responsibilities particularly on health and nutrition, education and psychosocial needs of children; promotion of positive family values; and strengthening marital relationships."
"Attending the FDS is one of the conditionalities of Pantawid Pamilya. The FDS employs neighborhood-based family psycho-educational activities to promote, empower, and nurture families towards strengthened capacity so they could meet their familial and parental responsibilities as well as participate in community development activities.#"