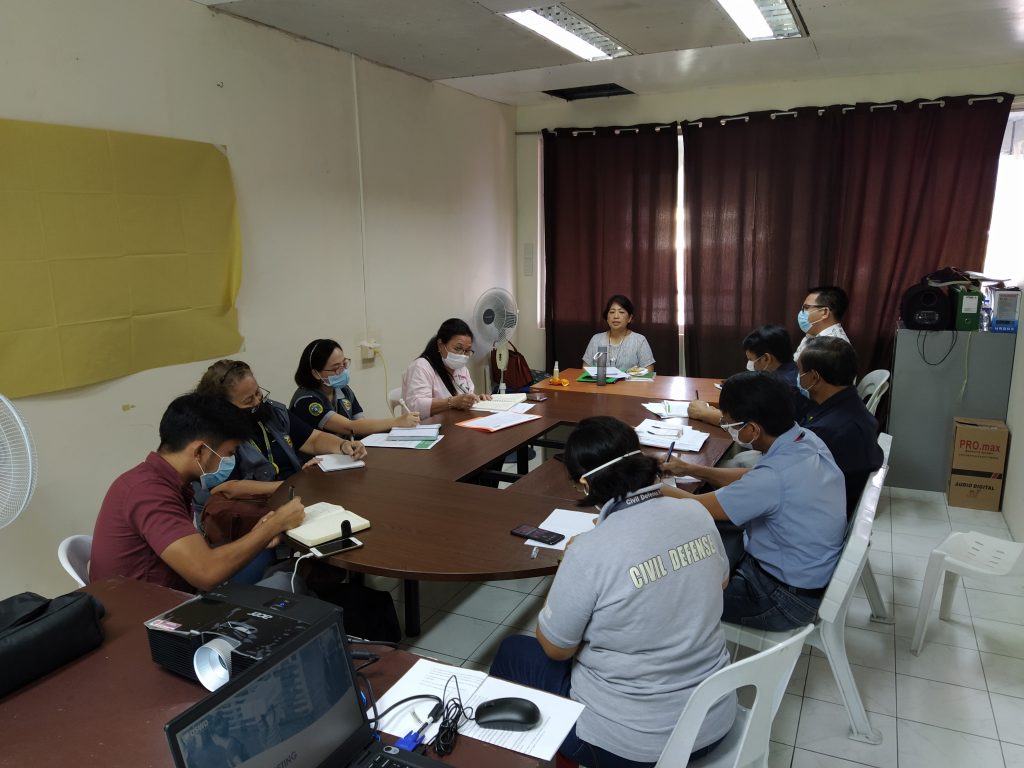 As the danger of coronavirus continues, DSWD and its partner agencies are working with the Department of Health (DOH) to fight this disease. As vice chair of the National Disaster Risk Reduction and Management Council (NDRRMC), and as head of the Food and Non-food Cluster (FNFI), DSWD knows that cooperation between the partner agencies is truly critical in the fight against the Coronavirus.
Recently, the FNFI cluster met to discuss the food situation given that the communities are in quarantine. This cluster includes DSWD, the Department of Agriculture (DA), the National Food Authority (NFA), the Department of Health (DOH), the Department of Science and Technology (DOST) and the Office of Civil Defense (OCD). As a part of the Regional Disaster Risk Reduction and Management Council (RDRRMC), the FNFI cluster's objective is to provide food and non-food relief items to affected families during emergencies.
It was established that food is stable in Eastern Visayas at present. NFA reported that they have 200,000 sacks of rice in stock. DA confirmed that it is the harvest time; hence we have a sufficient supply of vegetables and rice in the coming months.
To help in food security, DSWD is preparing its family food pack stockpiles in case the LGUs request augmentation. Following the Local Government code, basic social services are devolved to the LGUs. As the first responders, the LGUs are working to provide initial relief assistance to the affected. As of March 25, 22 LGUs have already provided relief goods to the affected families.
DSWD and the FNFI cluster are now monitoring the situation and are doing their part to make sure that they are prepared to augment the LGUs when the need arises.

#DSWDMayMalasakit