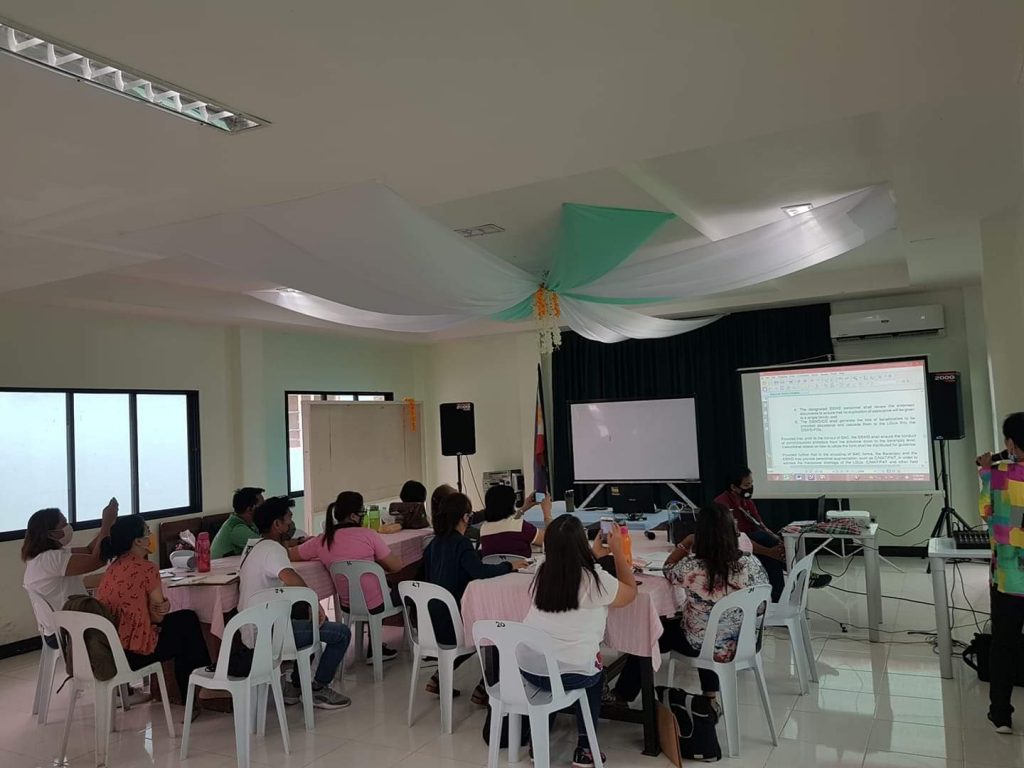 Look: DSWD staff now conducting simultaneous, region-wide orientation regarding the implementation of the Social Amelioration Program (SAP).
DSWD staff, headed by the Social Welfare And Development Team (SWADT) Leaders and the Project Development Officers (PDOs) of the Disaster Response Management Division (DRMD) are now in the different provinces of Region VIII to orient Municipal Social Welfare and Development Officers (MSWDOs) on the implementation of the SAP. Once the LGUs have been fully oriented, the barangay officials can begin the house-to-house distribution of the Social Amelioration Cards.

The SAP is part of Republic Act 11469 (the Bayanihan to Heal as One Act), which was enacted as a response for COVID 19. This program aims to provide assistance to the indigent families who are affected by the community quarantine. Its beneficiaries include 4Ps beneficiaries, senior citizens, persons with disability, pregnant and lactating women, solo parents, overseas Filipinos in distress, indigent Indigenous Peoples, underprivileged and homeless individuals, and other members of the vulnerable sectors.
#DSWDMayMalasakit

photo credits: DRMD PDOs