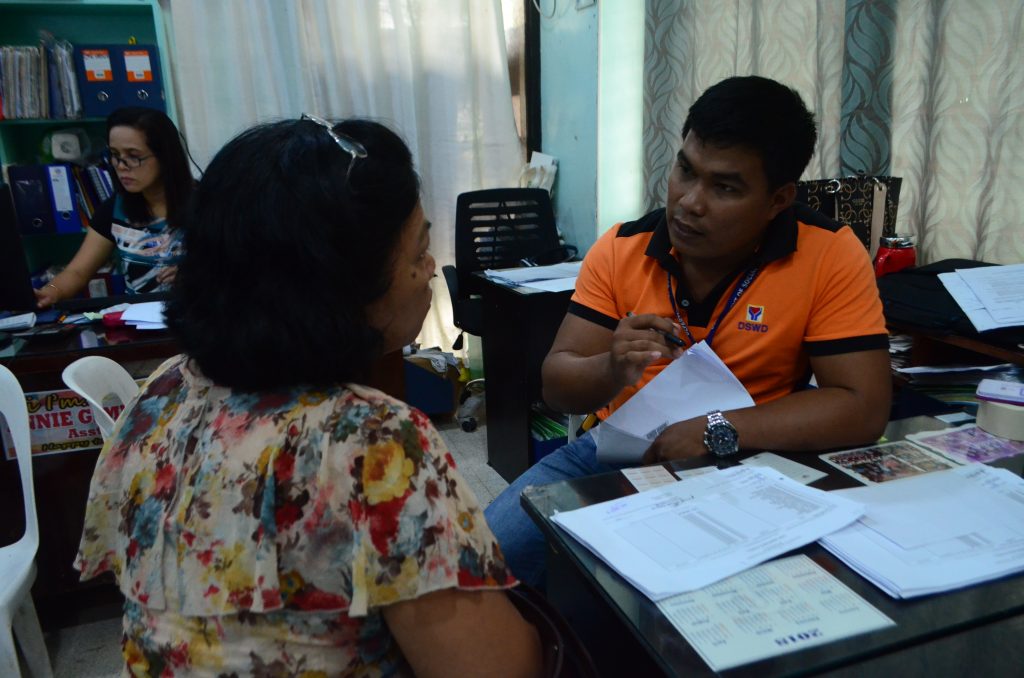 "We woke up around 2:30 am, and Pier Uno was already on fire. We were unable to save anything – no clothes, no appliances, especially since the pathway was so small. Everything was blurred, and I couldn't think, we were able to save ourselves."
Charlita recalls that early morning of last May 2018, when a fire broke out in Barangay 6 (Pier Uno, Catbalogan City, Samar). Unable to save anything, she, her family and her neighbors stayed at the Samar National School, which functioned as evacuation center for the fire survivors. They stayed for two weeks.
"Our stay was difficult. The comfort rooms would sometimes flood. But we are thankful, because we had a place to stay. I'm also thankful because we received help, we had food, and we had cash assistance."
A few days after the fire, the Disaster Response Management Division (DRMD) of the Department of Social Welfare and Development deployed its staff to Catbalogan to distribute relief items. These include family food packs, blankets, mosquito nets and other non-food items. Each family food pack contains 6 kilos of rice, 4 cans of corned beef, 4 cans of beef loaf and 6 sachets of coffee. (read about it here: https://fo8.dswd.gov.ph/…/rising-from-the-ashes-dswd-aids-…/)
Now, Charlita and the survivors of the Pier Uno fire receive the Emergency Shelter Assistance (ESA) from DSWD.
Just recently, DSWD conducted a payout of the ESA for the survivors of the Pier Uno fire. This assistance was given to the homeowners so that they could rebuild or repair their homes. DSWD distributed P10,000 for totally damaged houses and P5,000 for partially damaged houses. Over-all, DSWD was able to distribute the ESA cash grants to 139 families with totally damaged houses, and nine families with partially damaged houses.
"I will use this money to repair our house and to buy a washing machine. This payout is perfect because it's the start of the school year. I'll also be using this money to buy school supplies for the kids." says Charlita.
"I am thankful to Secretary Bautista and DSWD. They really helped us a lot. They took care of us from the time we evacuated, up until now. Thank you, DSWD and thank you, City Social Welfare and Development Officer (CSWDO)," Charlita concluded.
#DSWDMayMalasakit
#DSWDKalingAtPagmamahal