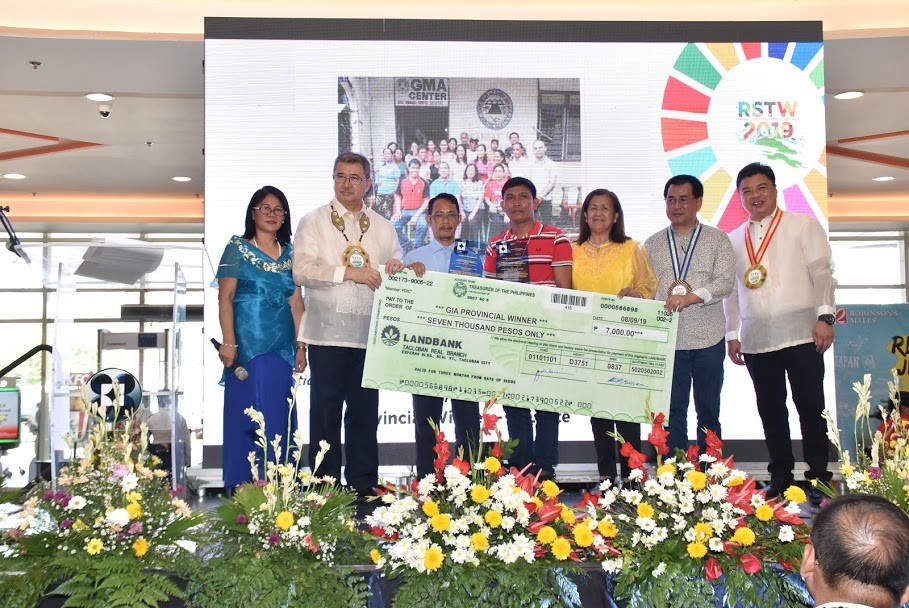 The Association of Farmers and Advocates of Organic Farming, Inc. (AFOAFI) of Barangay Himakilo in the municipality of Bontoc, Southern Leyte received an award last August 9, 2019 from the Department of Science and Technology (DOST) Regional Office VIII for its entry, Expansion of Accelerated Vinegar.
It won the 2019 Best Science and Technology Livelihood Project, besting other entries in demonstrating high receptivity to science, technology and innovation leading to inclusive and sustainable growth and development for members of the organization and the community.
The Department of Science and Technology (DOST), which supports this Awards, recognized the AFOAFI for having the best Community-Based Livelihood Project at the provincial level, that is providing enterprise and alleviating poverty thru the provision and transfer of technology-based livelihood projects.
AFOAFI is one of recipients of DSWD's Kalahi-CIDSS under the livelihood and enterprise modality, with a grant amounting to PHP 983,000.00, used in the purchase of production equipment and vehicle. Results of the Participatory Situational Analysis (PSA), one of the processes in KALAHI CIDSS, showed the community's priority felt need to expand the accelerated vinegar and other variety of products. Today, it supplies consumers with sufficient quantity and high quality vinegar at a price lower than the prevailing, in the market.
The award was given during the 2019 Regional Science and Technology Week at Robinson's Place Marasbaras, Tacloban City.
Kalahi-CIDSS is a poverty reduction program of the Department of Social Welfare and Development using the Community-Driven Development (CDD) technology in which community identifies the development challenges and identifies its intervention.
The program has been in operation for the past 16 years in the region and sustaining them through its institutionalization is on the pipeline to be a regular program of the Department to continue its delivery of social service as a medium in ushering participatory development, empowerment among vulnerable group, and improving local governance in addressing development challenges in their locality.#
-Eugene Sosing