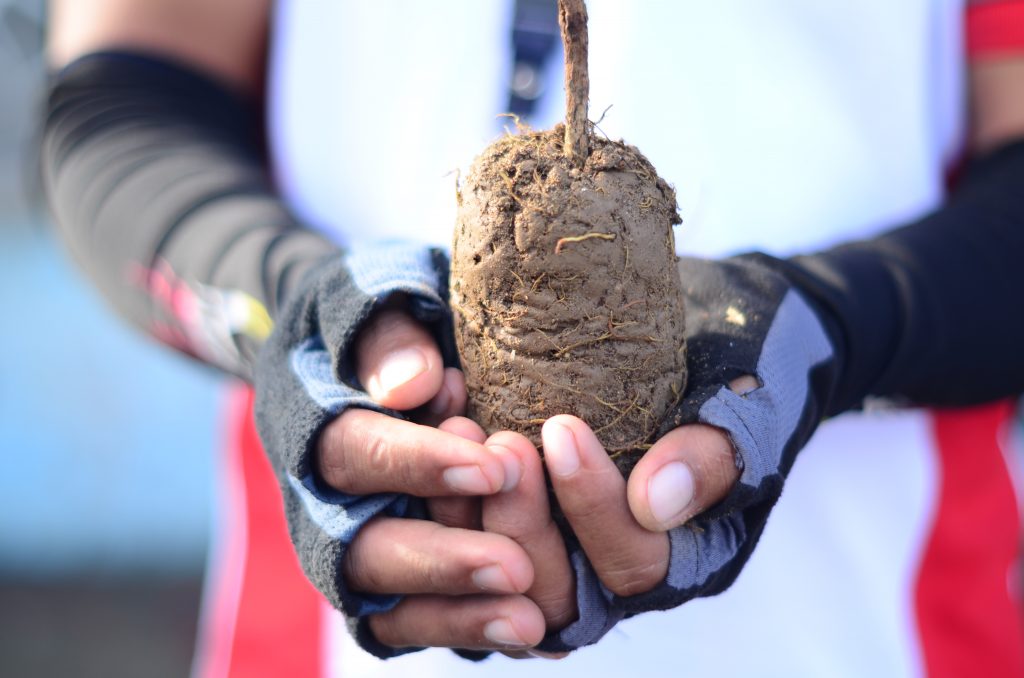 As part of DSWD's celebration of its 69th Anniversary, the department commits to a greener, sustainable future by planting 6,900 trees nationwide. Here in Region VIII, the Field Office planted 400 seedlings.
Armed with bolos and trashbags, almost 200 DSWD staff from various programs arrived during the early hours of January 25 at Brgy. Sta. Cruz, Tanauan, Leyte. After a brief orientation from the foresters of the Department of Environment and Natural Resources (DENR), and from the City Environment and Natural Resources Office (CENRO), DSWD and several volunteers from the same barangay, including several 4Ps beneficiaries, set out to plant the seedlings – 150 mangroves for the wetland area and 250 talisay seeds for the beach forest area. Immediately after planting these seeds, the group conducted a cleanup drive by picking up trash in the area.
According to DENR-CENRO forester Razel Repalda, "Nature is our refuge. It protects us from disasters, gives us food and shelter." Emphasizing on the benefits of planting trees, he pointed out that during disasters, trees act as a natural barrier, protecting against storm surges and tsunamis in coastal areas and against landslides in mountainous areas.
According to Assistant Regional Director for Administration Marlene Kahano, "It was indeed tiring, but enjoyable and self-fulfilling. We have done this, not only because it is our 69th founding anniversary, but most importantly because it is our way of doing our share in the preservation and protection of our environment and natural resources. We are well aware of what is happening in our environment and we need to act and do something to mitigate the adverse effects and negative impacts of climate change. We hope that 5-10 years from now, these trees we planted today will be taller than us, and will protect us from storms and calamities."
DSWD would also like to thank its partners in the activity- including the Philippine Army, the Philippine Airforce, DENR, CENRO, the Local Government Unit of Tanauan under the leadership of Mayor Pelagio Tecson, and Tingog Sinirangan Party List.