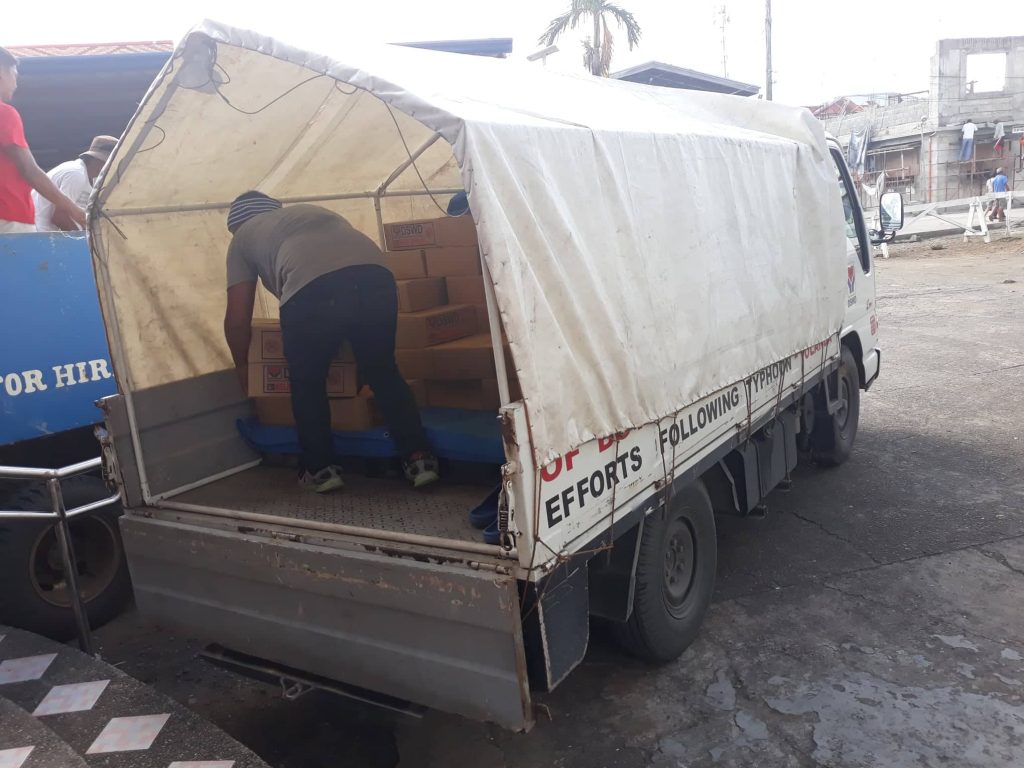 As the New Year rolls in, DSWD continues its relief operations for the families affected by typhoon Ursula. Focusing its efforts on the severely affected families, DSWD staff under the Disaster Response Management Division, together with the help of the 4Ps workforce, continue to distribute Family Food Packs (FFPs) in affected municipalities here in Leyte and Eastern Samar.
Just this week, DSWD staff have successfully distributed 5,249 FFPs in Eastern Samar – 1,500 FFPs in Quinapondan and 1,500 in Balangiga, 749 in Giporlos, 1,500 in Lawaan.
Simultaneously, DSWD has also distributed 3,833 FFPs in Leyte – 702 in San Miguel, 876 in Capoocan, 1,875 in San Isidro, and 380 in Alang-alang. Relief operations are still ongoing as of today.
As of January 8, DSWD has already distributed a total of 39,839 FFPs across Region VIII – 7,000 in Samar, 11,500 in Eastern Samar, 19,370 in Leyte and 1,969 in Biliran. DSWD has distributed relief items worth P16,916,901.72.
These relief items augment the relief operations being conducted by the Local Government Units. As per the Local Government Code, the first responders to disasters are the LGUs. DSWD will only conduct operations when the LGUs request for augmentation. Collectively, the LGUs have already distributed relief worth P8,998,293.06.