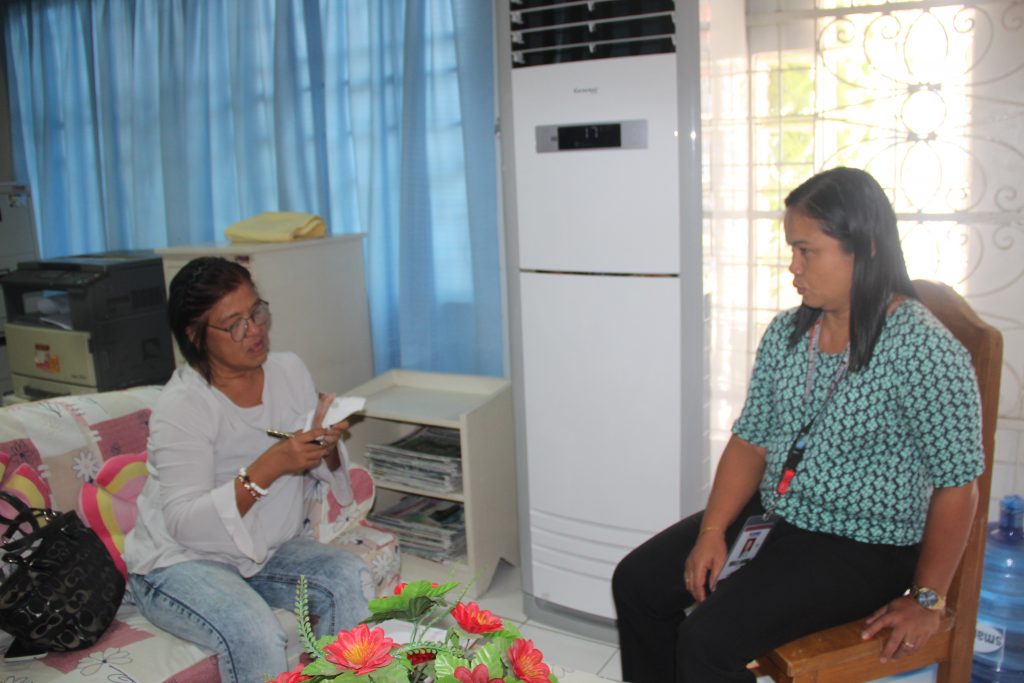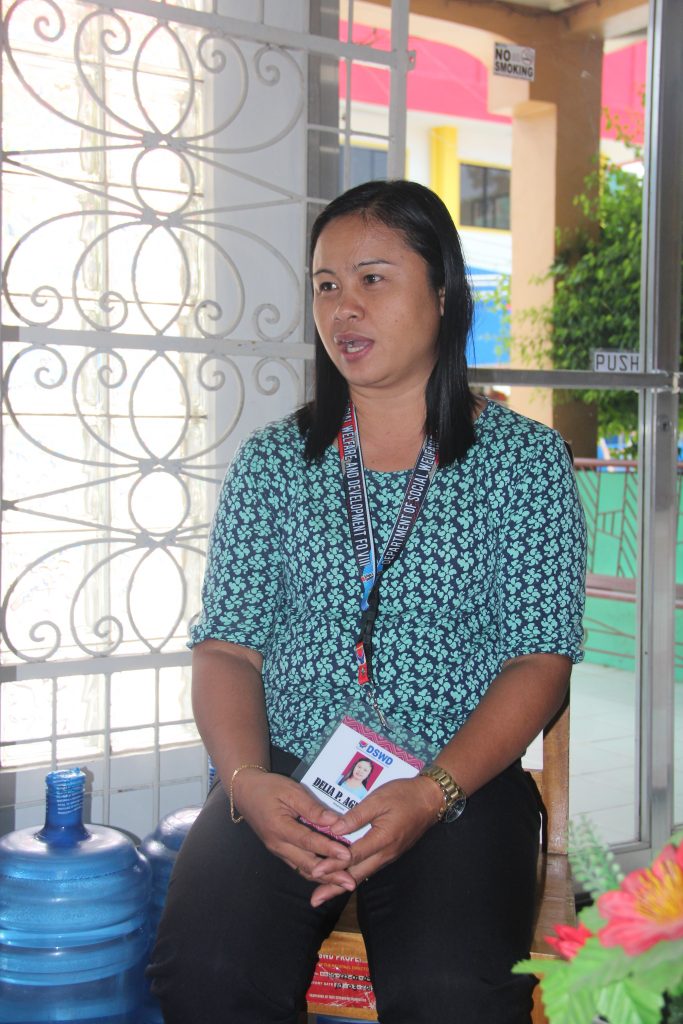 They are "locked" in time in a structured setting where everything else is given. These girls, aged seven to 17 years old, have no option but to stay away from home and live in a temporary home because of threats into their lives or neglect/abandonment of their own family.
They were rescued, with help from their community, local authorities like the police and social welfare office … because their own abode is no longer safe.
So off they went to this DSWD – run facility located with the DSWD Institution Complex at Pawing in Palo.
Officer-In-Charge Delia Aguirre of the Home for Girls revealed having very challenging and fulfilling experiences in her 16 years of service at this institution. She says that while they (of the Home for Girls) go into the process of rebuilding their lives, they also grow to become better persons.
She tells that the distinct and identifiable role of a social worker is on the psycho-social development aspect. From the time an admission conference is conducted, the case of the child is left into the hands of this residential facility that serves as a halfway home for child – victims of sexual abuse and exploitation, illegal recruitment, involuntary prostitution, maltreatment, neglect, and dependents, as well as those in conflict with the law.
In admitting the child, the local social worker presents to the staff of the Center affidavit of complaint, medical certificate, and a comprehensive case study report, among others. The center social worker assigned to the child guides the minor like a mother to a child, with the former penetrating into the innermost of the latter, to help them get off from the trauma they are experiencing.
Delia says there is a time for counseling (individual/group), in a private corner of the center, so the child can freely pour out his/her emotions. DSWD hired a regular psychometrician.
And that's not all. Children experience home life where they take in domestic responsibilities like cleaning, washing dishes as well as their own clothes and beddings (for the older girls), and cooking. Houseparents do the marketing and plan the meal and snacks for these children.
There are three houseparents who alternately render duty on three shifts, who assist the kids with their day-to-day activities.
The social worker reveals that the minors are being prepared for their eventual reintegration into society. Sometimes, they are taught how to prepare for their "merienda" like pizza and cake.
There is a time for watching television,  and for taking a nap at noontime.  The name of the game is GROUP living… because this is INSTITUTIONAL care,  which ought to be the LAST resort in the treatment of cases.
Their life may not be wholly like that of a NORMAL child because for one, they do not go to a regular school. They CAN'T, after all that had happened many years back where a minor was abducted in a nearby public school.
Every Tuesday, there are classes on DepEd's Alternative Learning System (ALS) program conducted by levels at the Center.
To date, the Center is handling 41 cases, and INCEST ranks high, counting at 28.
Newly-installed Regional Director,  Marie Angela Gopalan, points out that FAMILY is still the BEST placement for a child, but if things are not just right for her to stay in her own home, or that of relatives, the child has to be in an institution such as the HOME FOR GIRLS!
The Home for Girls provides alternative family care to sexually abused and exploited girls, aged 7 to 17 years old, also to victims of sexual abuse and exploitation, illegal recruitment, involuntary prostitution, maltreatment, neglect, and dependence, as well as those in conflict with the law, and in armed conflict. And that is when other options like foster care, adoption, and legal guardianship are available.
Today, the year-old institution is evolving through time, physically. Its current one storey structure was "retouched" – repainted, with ordinary tiles exchanged for granites in the two kitchens, and a two-story building built to accommodate 50 more children.
Under the Department of Social Welfare and Development (DSWD) Centers and Residential Care Facilities (CRCF) Infrastructure Project, new facilities are being added, and existing centers improved. It has a Php2.3 B package intended for all regions in the country.
The intention is to provide better welfare services to the vulnerable sectors.  Imagine one – star apartment accommodations,  a spacious library/study area, a counselling room, infirmary, industrialized kitchen, commercial type of laundry, and a roof deck where the girls can better think and plan for their life beyond what they have now… BEHIND DOORS!