Most of the time, calamities traumatize and paralyze people, especially those who are identified as poor and marginalized. Disasters drag them into hopelessness, and push them deeper into poverty. But sometimes calamity carries opportunity for people to rise up and unleash hidden potentials. It brings out the best in people, gives them a chance to live new and better lives.
This is the story of Villahermosa Organic Farmers Association (VOFA). When Super Typhoon Yolanda hit the region, it was a dark phase for the farmers of Brgy. Villahermosa in Julita, Leyte. But no one thought that the calamity would be a blessing in disguise for a group of farmers in the community.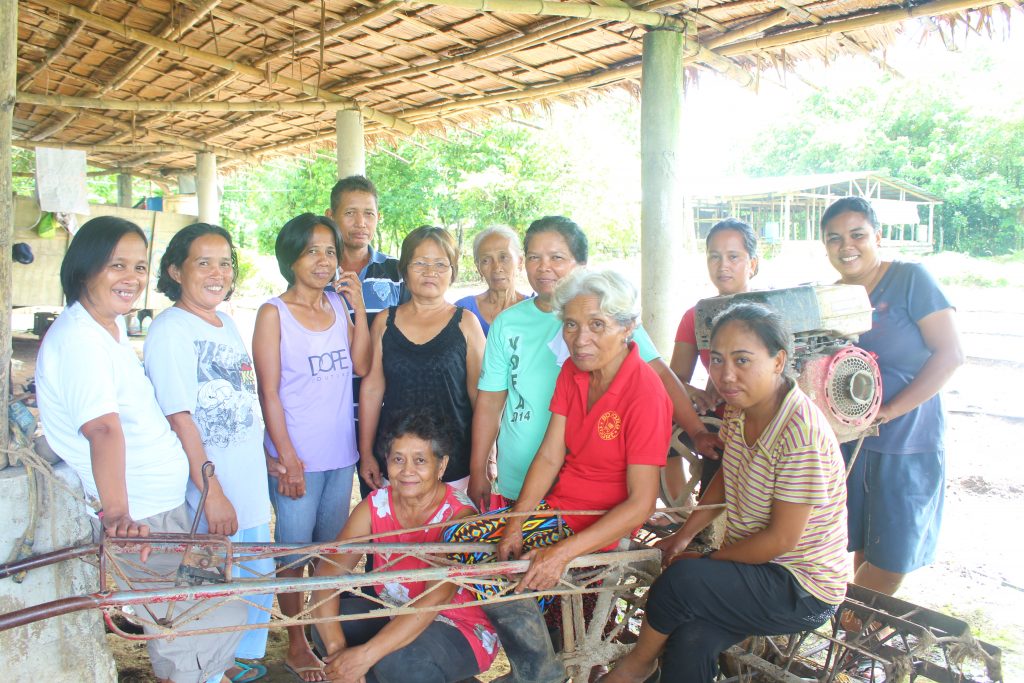 Six years after Yolanda, and four years after the VOFA received their grant from the DSWD-Sustainable Livelihood Program, the farm laborers have already become thriving farm entrepreneurs. From their P300, 000 capital provided by SLP, their assets are now worth over Two Million Pesos (P2,000,000.00), revealed Florence Cañada, VOFA Business Manager.
From vegetable farming and farm equipment rental, their enterprise grew year by year until they were recognized by various National Government Agencies that also help them to diversify and expand their business. Aside from the different organizations that partnered with them, the expansion of their business is the fruit of their hard work and dedication to their craft.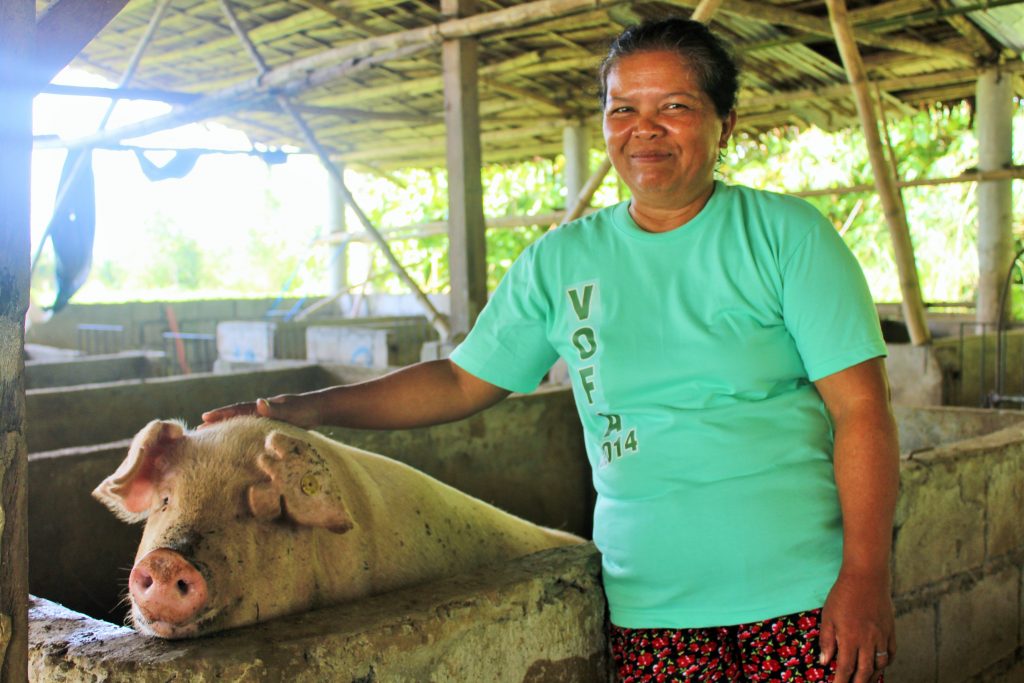 Today, they are focused with their hog raising business (received from the Provincial Government of Leyte) while their equipment rental and vegetable gardening are still operational. Their newest endeavor is a Rice Milling business as they received a rice mill machine from the Department of Labor and Employment (DOLE) earlier this year. The warehouse/building where the machine is stored was built using their association's profit. They also spent almost P300,000 (taken from their income) in constructing the pig pens for the 21 pig heads they received from the More Income in the Countryside (MIC) Program of the Provincial Agriculture.

"Nagpapasalamat gud kami kay nakilala kami tungod han SLP. Dako liwat adto nga bulig an assistance kay makuri magcontribute para hin capital, kulang ngani an kwarta han mga farmers pag-ayad han ira balay ngan panananom nga naperwisyo han Yolanda. Pawaray-waray gud (We are thankful because SLP made it possible for us to be known in our town. The livelihood assistance we received really helped us to rise from the devastation. At that time, the members had no means to even rebuild their houses. We had no idea how we  could recover the losses brought by Yolanda),"shared Cañada.
The Local Government Unit of Julita has recognized the exemplary performance of the association that whenever national government agencies and/or non-government organizations go to the LGU for list of successful associations worthy of another livelihood assistance, VOFA would always be on top of the list. The LGU also encourages other associations in the area to emulate VOFA and learn from their successful strategies.
"We consider SLP as our lucky charm," said Cañada. After SLP, financial assistance and livelihood projects from different agencies kept pouring in. They ventured into different enterprises related to farming. When asked about their group's secret to success, Cañada said that one factor that made them successful is their common vision for the association. They are guided by the group's vision, which is to be an exemplary entrepreneur farmers association in Region 8.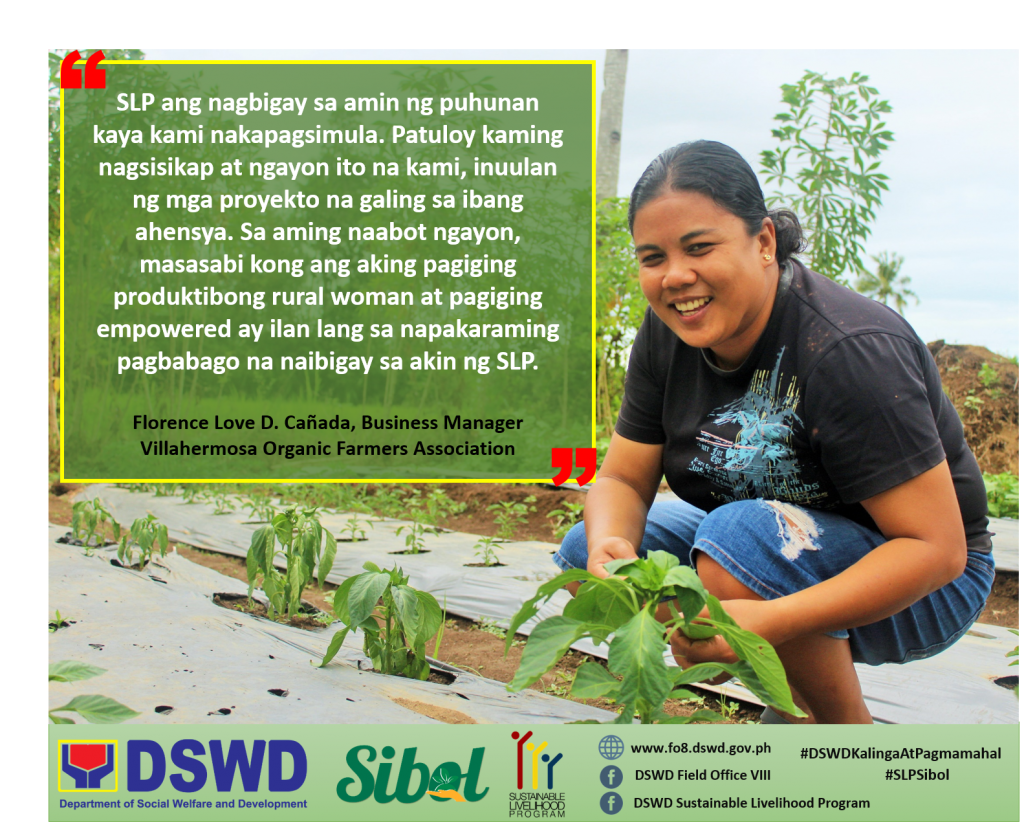 And they may have not fully achieve it yet, but they are definitely on their way in fulfilling that vision. The Provincial Government recognizes them and even concreted a part of the pathway going to their area for their convenience and for easy transport of their agricultural products. They have also lifted the morale of their municipality and LGU as they have become popular in the province, the Muncipality of Julita gained popularity because of VOFA. The association also received a recognition from DSWD as they were awarded "Best Livelihood Rehabilitation Project" and semi-finalist in the Micro-enterprise Development category during the SLP Bangon Kabuhayan Awards 2017.
The SLPA has maintained a steady routine during operations. In their group, there is equal share of tasks. The senior citizens also do what the younger ones are doing such as tilling the land under the scorching heat of the sun. That is a practice they have agreed upon. What they do is not easy, they said. Farming is not an easy job, it requires so much from the members. And the members are willing to sow something that is valuable to them—time and resources– because they know harvest time would always come. Their hard work will be rewarded. As what they are experiencing right now, they are reaping the wonderful outcome of their sacrifices. They jokingly said that they no long have time to gossip with each other because of the work they have to do in the farm.
The SLPA also believes in "delayed gratification" by choosing to invest their income in project expansion or diversification. But they also do profit sharing once in a while to motivate the members, sometimes they receive cash. Other times, they reward themselves with other form of remuneration.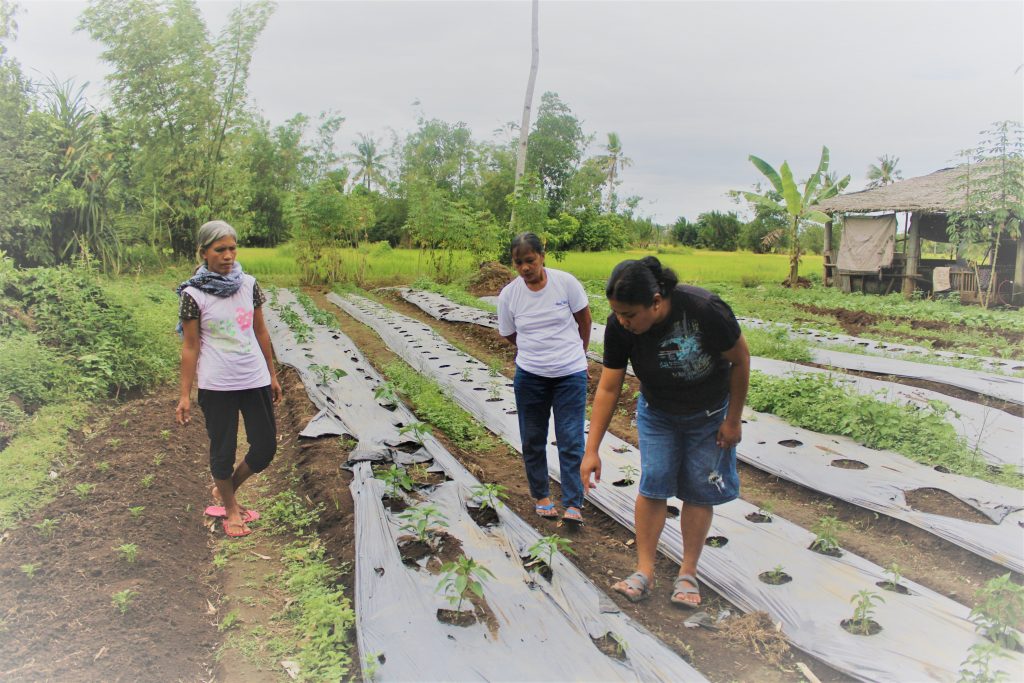 The association members belong to the 56, 726 beneficiaries in Region VIII who received Livelihood Assistance Grant (LAG) from DSWD-SLP. DSWD Field Office 8 was able to disburse P559, 012,386.92 grant for Yolanda victims. SLP also provided P406,265,955.00 worth of livelihood assistance thru the Cash for Building Livelihood Asset (CBLA). CBLA is a short-term employment or cash-for-work scheme that provides immediate cash assistance to affected families in exchange for community-based labor to repair, rehabilitate, and/or develop physical and natural resources that will be used for productive and profitable micro-enterprise. During the Yolanda Rehabilitation and Recovery phase, each worker (one qualified worker per family) was provided with a daily allowance equivalent to the existing regional daily wage for a maximum of 15 days.