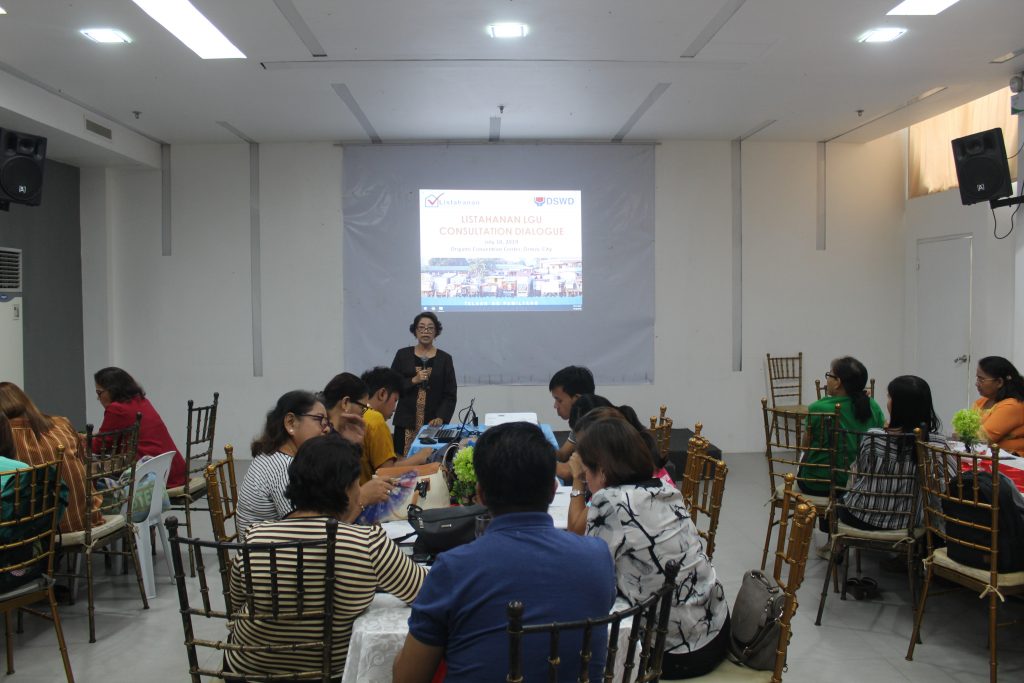 As part of the preparatory phase for the forthcoming Listahanan Third Round Household Assessment, the DSWD Field Office VIII began conducting a series of consultation – dialogues with Local Government Units starting July 9, 2019 in Tacloban.
Attended were 29 Local Social Welfare and Development Officers (LSWDOs) from the first and second districts of Leyte and Samar Province.
This was followed by same activity on July 10, 2019 in Ormoc City with 27 LSWDOs and representatives from the 3rd and 4th Districts of Leyte and also of Biliran Province.
For Southern Leyte, it was held in Maasin City on July 11, 2019. Another consultation dialogue is set on the third week of July in Eastern Samar.
The highlight of the activity was the discussion on the LISTAHAHAN 3rd Round Household Assessment calendar of activities, its updates, and status on the hiring of field workers. Likewise, there was an open forum for sharing of experiences of LGUs in the past household assessments.
The DSWD likewise set agreements with the local government units as to the field workers' security as well as logistic support for the upcoming third round assessment. For Northern Samar and Samar provinces, these are still for finalization.
The team was headed by Yvonne Serrano- Abonales, Social Welfare Officer V and the National Household Targeting Section Staff, all of the DSWD Field Office VIII.
Meanwhile, the Listahanan Third Round Household Assessment data gathering phase will start October 2019.#
#DSWDServingThePeople