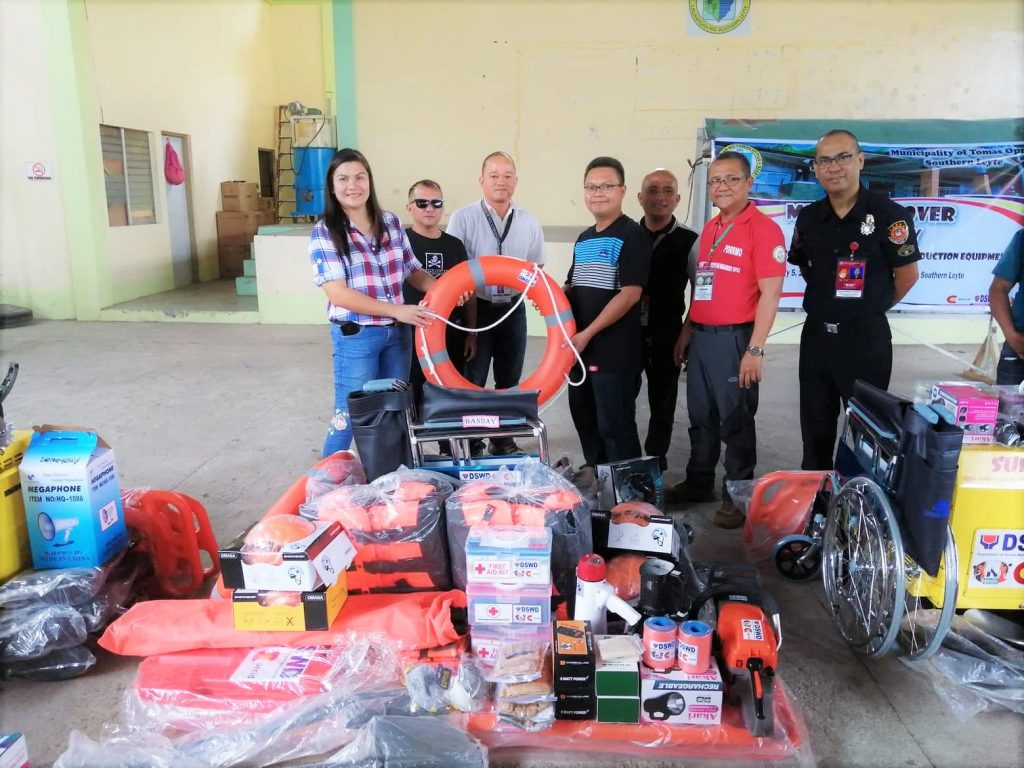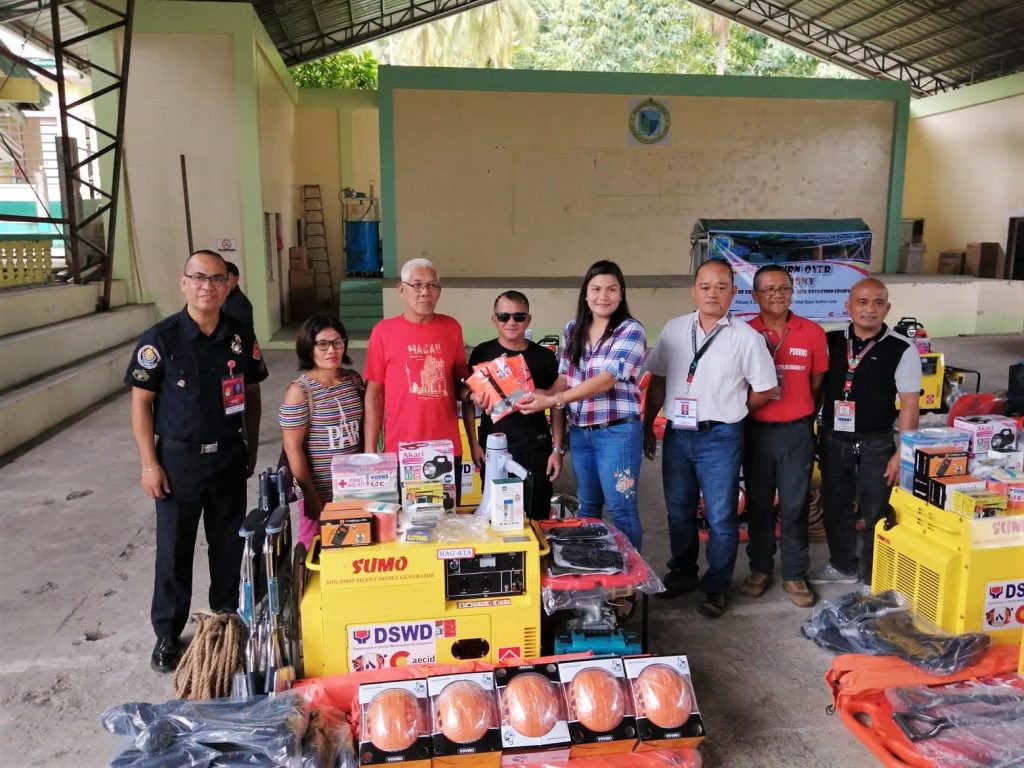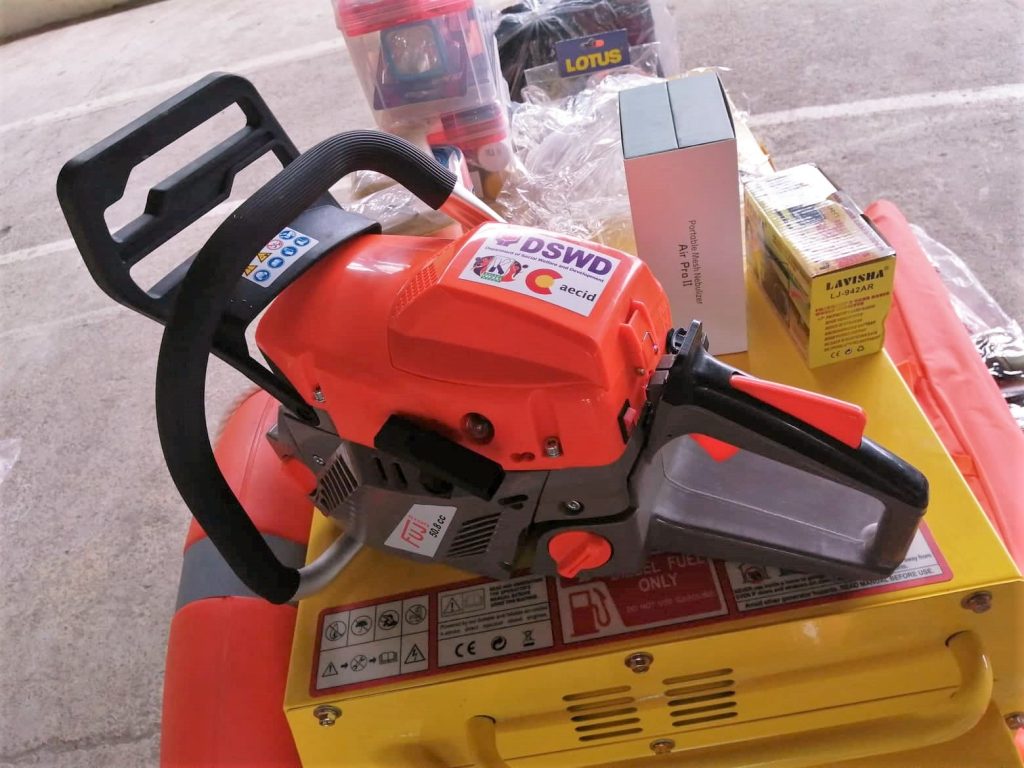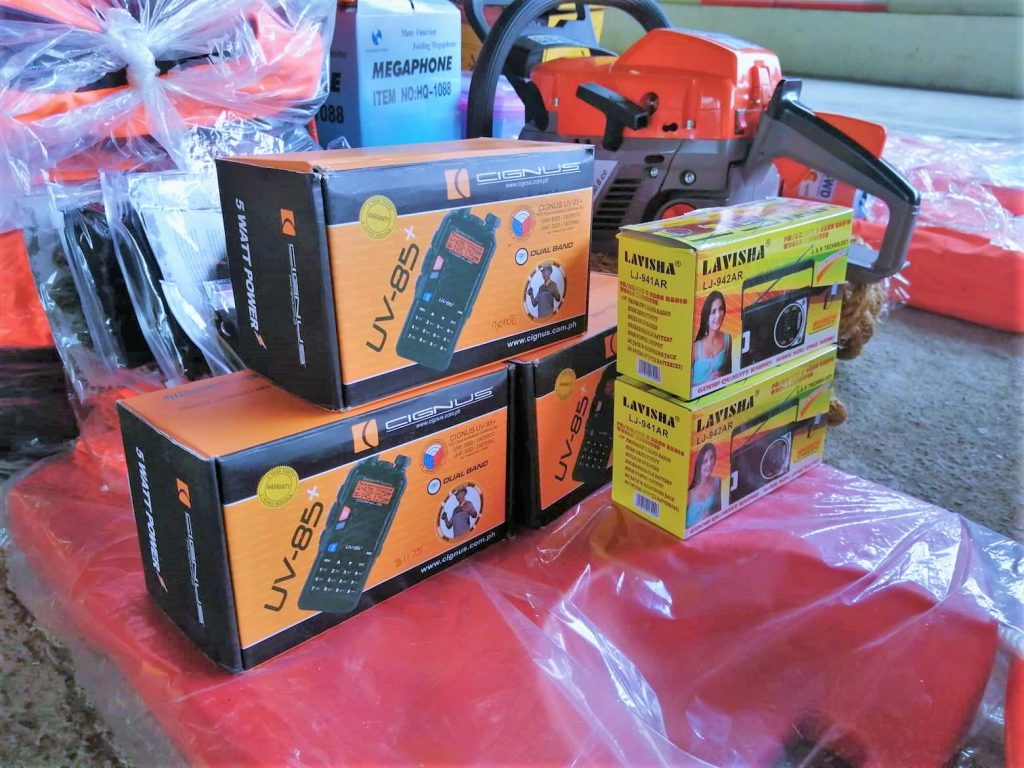 FEBRUARY 5- Today marks the mass turn over ceremony of the Purchase Equipment of Community Disaster Risk Reduction in the 29 barangays of Tomas Oppus in Southern Leyte with a total fund of Php 4.6M.
This project is implemented thru Department of Social Welfare and Development Kalahi CIDSS (DSWD Kalahi CIDSS) and funded by the Spanish Agency for International Development Cooperation (AECID).
These equipment include but not limited to the following generator set, pointed shovel, splint , first aid kit are all ready to be distributed to the barangays.
Aside from the equipment, the barangays also received training on how to integrate Disaster Risk Reduction Management (DRRM) in their respective local development planning.
The Disaster Risk-Reduction Management-Climate Change Adaptation (DRRM-CCA) efforts of DSWD Kalahi-CIDSS contribute to building resilient communities.
Thru the equipment and training, the DSWD does not only assist the most disadvantaged communities in the disaster response-related operations and rehabilitation and recovery phase but also it helps them to be proactive in times of disaster.
#DSWDMayMalasakit
#DSWDKalingaAtPagmamahal
#DSWDMagkalahiTayoPilipinas